Security of your client information is our foremost concern, so you can be confident that all your records will be safe and accessible to you at all times. Read on to find out more.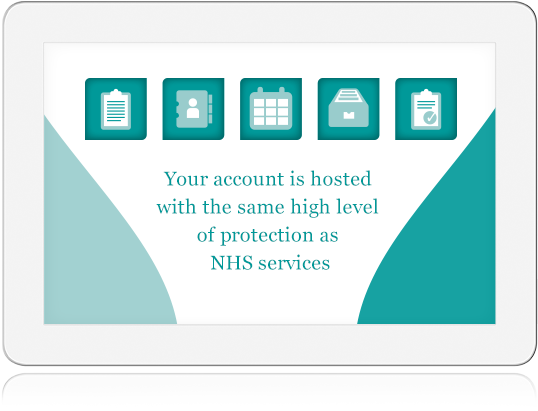 Secure Hosting
Our secure hosting platform is the foundation on which bacpac is built. We have been vetted by the NHS for hosting confidential medical information, so you have complete peace of mind that your notes are stored safely and securely.
Regular back-ups
Every day, your data is automatically backed up to our secure data centre. Your client information is safe and protected at all times, in-line with the NHS Digital Information Governance Toolkit – without you having to even think about it.
Disaster recovery
In the unlikely event of a disaster that disrupts bacpac's service, we have disaster recovery plans in place to ensure everything can be resolved as quickly and efficiently as possible. Due to our infrastructure, regular back ups and procedures, even in the worst case disaster scenarios, your data is protected and recoverable by our team of experts.
Policies and procedures
Mayden, the company behind bacpac has over a decade of experience handling confidential patient data. Mayden is ISO 27001:2013 accredited. This internationally recognised information security management standard ensures that a business has stringent processes in place to ensure data confidentiality and to identify, manage and reduce risks to information security.